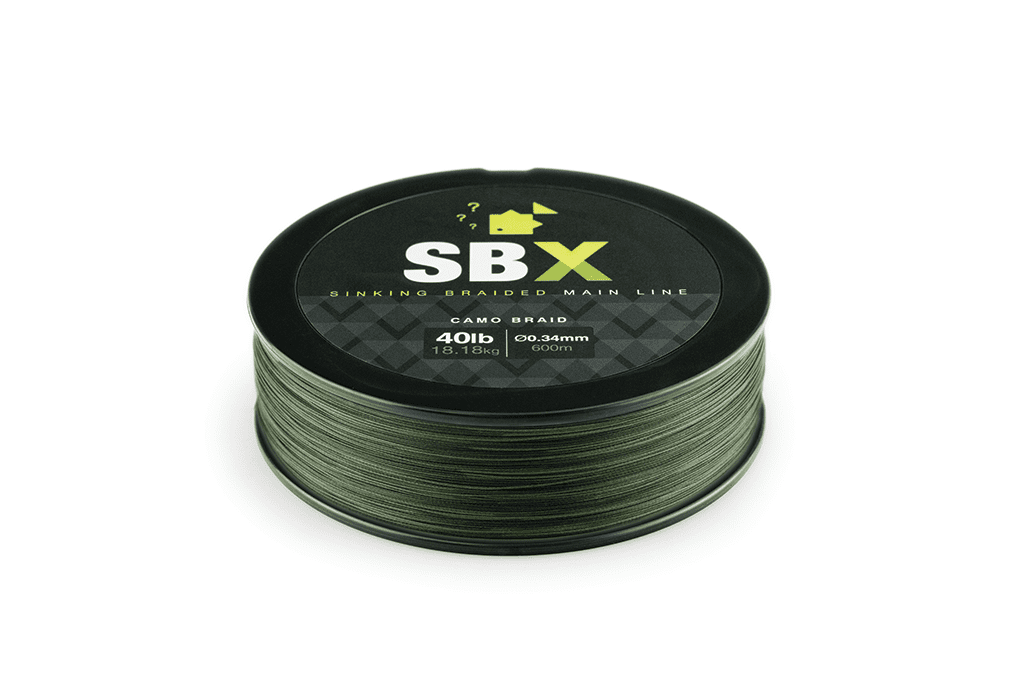 SBX SINKING BRAIDED MAIN LINE
SBX is a high performance and extremely robust sinking braided carp line that has been developed and tested to offer awesome strength for use on the most tackle testing venues. Manufactured to the highest and most exacting standards, using a round profile, tightly woven, fast sinking blend of fibres – the braid has a lovely smooth feel and user-friendly characteristics such as easy casting and fewer wind knots.
SBX achieves fantastic camouflage through the application of black colour sectioning overlaid onto the green braided base. The green/black colour sectioning is perfectly suited to blend in across the entire range of freshwater aquatic environments and is strong enough to cope with them all.
Available on 300m and 600m spools in one breaking strain: 40lb / 18.2 Kg (0.34mm/0.49mm uncrushed) – with line markers at 200m, 300m and 400m on the 600m spool.
TASBX300 – Sinking Braided Main Line 40lb 300m
TASBX600 – Sinking Braided Main Line 40lb 600m